Pin It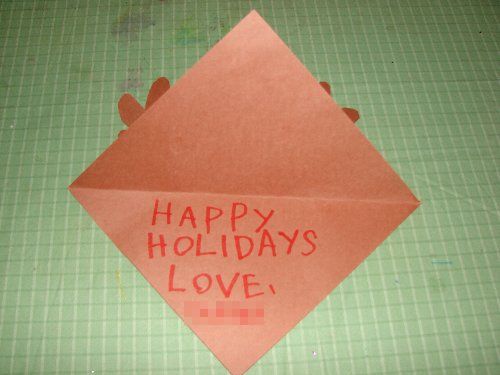 Here's a really simple Reindeer Christmas card craft idea from a Japanese site, perfect for preschoolers. This card is also good for teaching about shapes.
Materials:
brown construction paper or origami paper
scissors
google eyes
red pom pom (not shown)
glue
crayon
Directions:
Cut a 6 inch square from brown construction paper. This is standard origami paper size.
Trace and cut little antlers from paper.
Fold your square in half diagonally to make a triangle.
Glue the antlers on the back as shown.
Glue google eyes and a red pom pom nose on the front. The nose on this one came off.
Write a holiday message on the inside with crayon.
Canadian, American Goods