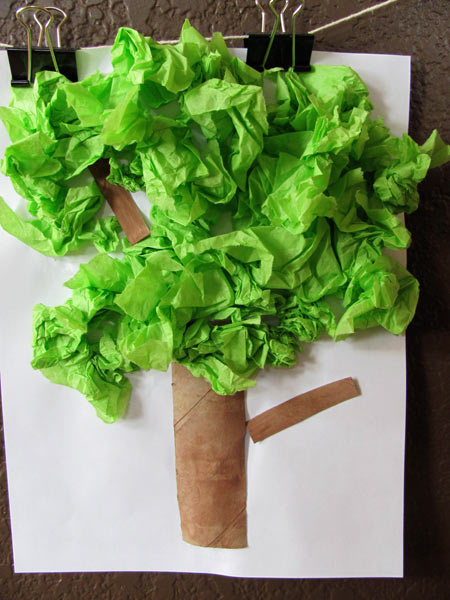 This is a great looking and simple tree craft using a toilet paper roll and green tissue paper. This is great for either Earth Day or Arbor Day.
Materials:
toilet paper roll roll or other cardboard tube
big piece of construction paper
green tissue paper
glue
scissors
Directions:
Cut the toilet roll into pieces lengthwise. At least 1 big piece for the trunk and smaller pieces for the branches.
Glue the trunk and branches to the paper.
Put a generous amount of glue all over and stick on thick tissue paper, crumpled up. Allow to dry.
Source:
Projects or Preschoolers