Pin It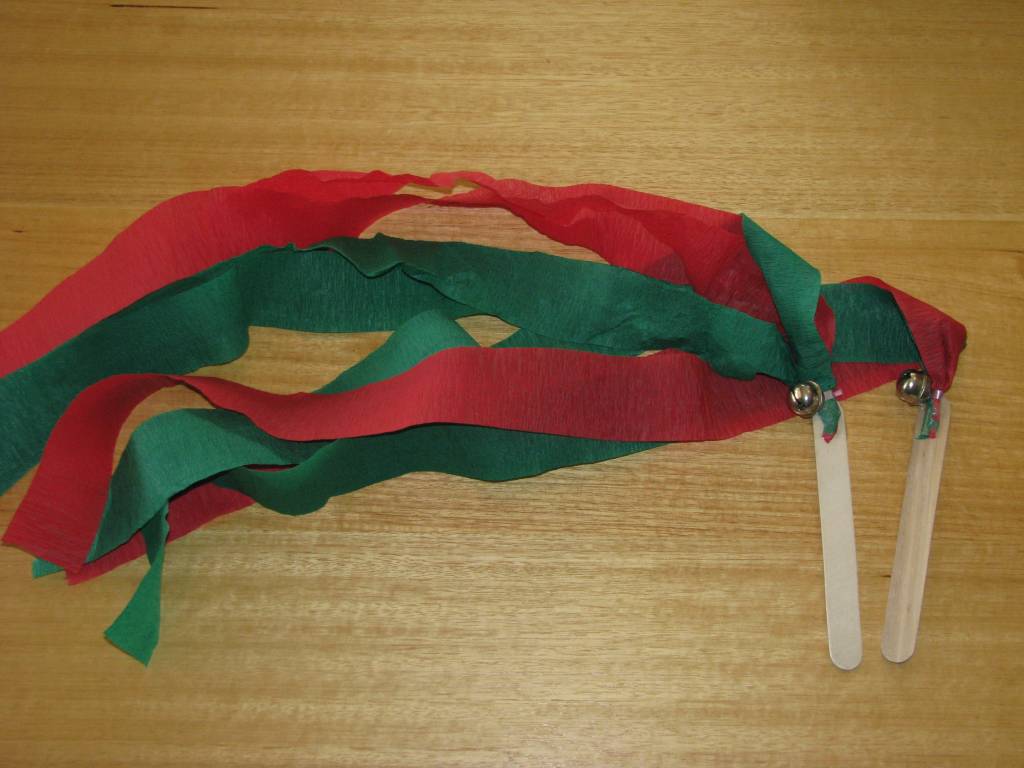 These cute and easy Christmas streamers are perfect for dancing to bring in the holiday season.
Materials:
red and green streamers
tape
string or pipe cleaner
jingle bells
Popsicle sticks or tongue depressors
Directions:
Cut 2 streamers each of green and red about 24 inches(60 cm) long.
Tape the ends of the streamers together like the end of a shoe lace.
Thread the jingle bell on a piece of string or pipe cleaner. Tape to the Popsicle stick.
Tape the ends of the streamers around the top of the Popsicle stick.
Dance to your favorite Christmas songs.
Source:
Learning 4 Kids