Submit your craft! Do you have a great craft tutorial or idea you want to share and reach a wider audience? Visit my Submit page and my new, easy-to-use submission form.

Sunday, November 25, 2012
Valentine's Day Lollipop Butterfly Craft
Pin It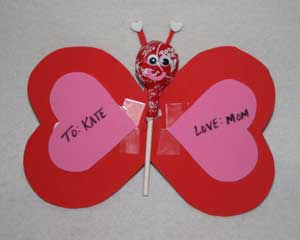 This Valentine's Day Lollipop butterfly craft is a great party favor or gift. Follow the link below for the tutorial.
All Kids Network