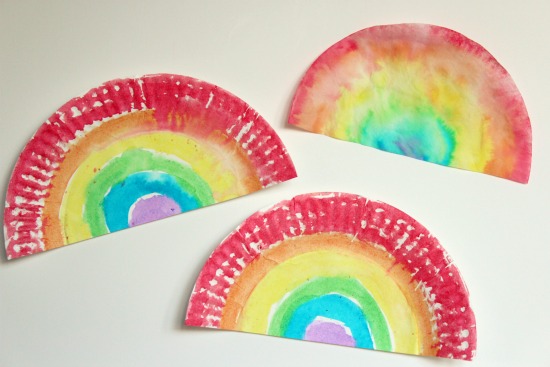 Here's a very simple rainbow craft from a paper plate. Make 2 rainbows at the same time. Great for St. Patrick's Day or anytime.
Materials:
paper plate
rainbow paints, brushes
scissors
Directions:
First paint a small purple circle in the middle of the plate. Next paint concentric rings for each color as you move towards the rim, blue, green, yellow, orange, and finally red for the rim. Allow to dry.
Cut your paper plate in half to make 2 rainbows.