Pin It
There's a lot more to paper bag crafts than puppets. Paper bags can be a very versatile and cheap craft material. Here's a round-up of 13 fun and creative paper bag preschool craft ideas for any season.

2. Easter Duck Paper Bag Craft
3. Father's Day Goodie Bags Craft
Little Family Fun
4. 3D Paper Bag Tree Sculpture Craft
One Little Word She Knew
5. Valentine's Day Dog Puppet Craft
6. Valentine's Day Pig Treat Bag Craft
7. Paper Bag Puppet Turkey
The Picky Apple
. Thanksgiving Day Turkey Hat
My Kids Make
9. Turkey Drumstick
10. Paper Bag Puppet Reindeer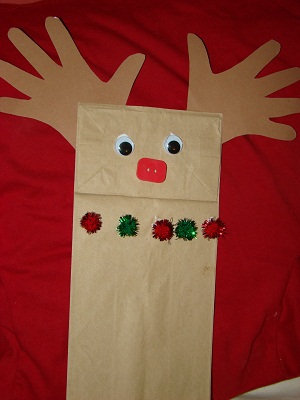 11. Paper Bag House Craft
12. Paper Bag Owl Craft
13. Paper Bag Snowman Craft
Search this site for even more great craft ideas.