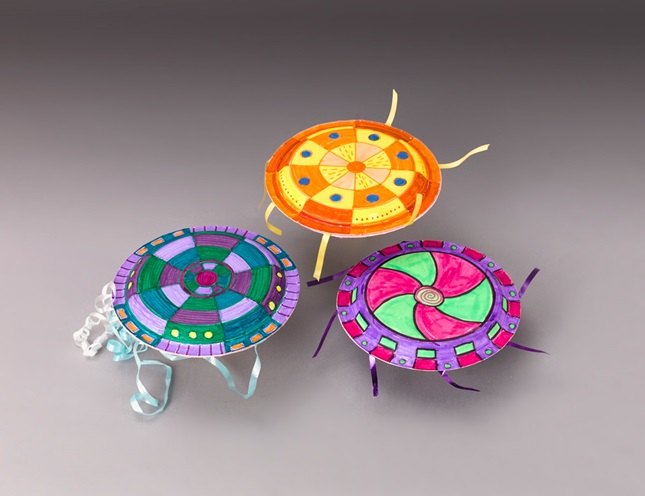 Make your very own paper plate flying saucer U.F.O. space craft with this simple and colorful idea.
Materials:
2 paper plates
crayons or markers
ribbon or reflective tape
scissors
glue
stapler(optional)
Directions:
Decorate the bottom of 2 paper plates with geometric shapes as shown with crayons or markers
Cut short lengths of reflective tape.
Put a line of glue on the rim of 1 paper plate and put a few pieces of reflective tape sticking out.
Sandwich the other paper plate on top. Allow to dry.
If desired, staple the rims to be extra secure.
To play a game, Put a hula hoop on the ground as a planet target and take turns getting your U.F.O. safely to the planet.
Source:
Crayola