Pin It
Make your kids crafts something more than just cut and paste activities. You can use crafts to teach kids important scientific concepts. Here's a round-up list of 16 fun to make science experiment crafts that teach kids such concepts as the Earth's structure, dinosaurs and fossils, buoyancy, propulsion, and biology. Have fun making great science craft lessons for your kids.
1. Recycled Paper Craft
2. Earth Day Cut Away Pinata Craft
3. Earth Day Play Dough Craft
4. Coffee Grounds Fossils Craft
Kaboose
5. Dinosaur Eggs Sand Craft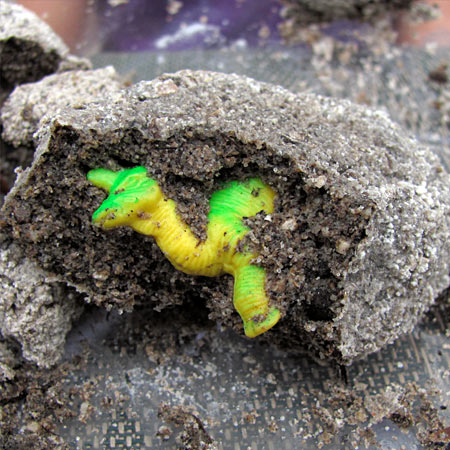 Projects for Preschool
6. Cartesian Diver Bottle Craft
Cartesian Diver
7. Plastic Bottle Pinwheel Craft
8. Ecosystem Bottle Summer Science Craft
9. Earth Day Plastic Bottle Planter Craft
10. Ocean Bottle Craft
11. Cardboard Box Air Cannon Craft
12. Plastic Bottle Air Cannon Toy Craft
Pet Bottle Air Cannon
13. Balloon Car Toy Craft
Fusen Car
14. Summer Ice Balloon Experiment
Preschool Crafts for Kids*
15. Pop Pop "Ponyo" Boat Craft
Pop Pop Pages
16. CD Balloon Hovercraft Toy
Scribbit
Search this site for even more great DIY toy craft ideas.