Pin It
Footprints are one of the most versatile craft ideas. They can be turned into anything and often used together with hand prints. Here's a round-up of the best 12 footprint crafts for preschool kids. Parents love footprint crafts because they are a snapshot of their children at that age. Kids love them because they love to put paint on their feet! Your kids will have loads of fun with one of these simple and fun craft activities.
1. Handprint and Footprint Lobster Craft
Crafty Crafted
2. Easy Sand Footprint Craft For Kids
Preschool Crafts for Kids*
3. Footprint Unicorn Craft
Live Learn Love Eat
4. Easy Hand and Foot Print Craft
Preschool Crafts for Kids*
5. Daddy's Shoe Print Craft
6. Easy Reindeer Handprint, Footprint Craft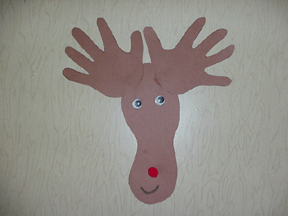 Little Giraffes
7. Footprint Ghost Craft
8. Handprint Footprint Flag Craft
Random Handprints
9. Footprint Rocket Craft
10. Footprint Heart Craft
Hygloss
11. Penguin Footprint Paint Craft
12. Footprint Stegosaurus Craft
Preschool Crafts for Kids*
Search this site for even more great hand print and footprint craft ideas.